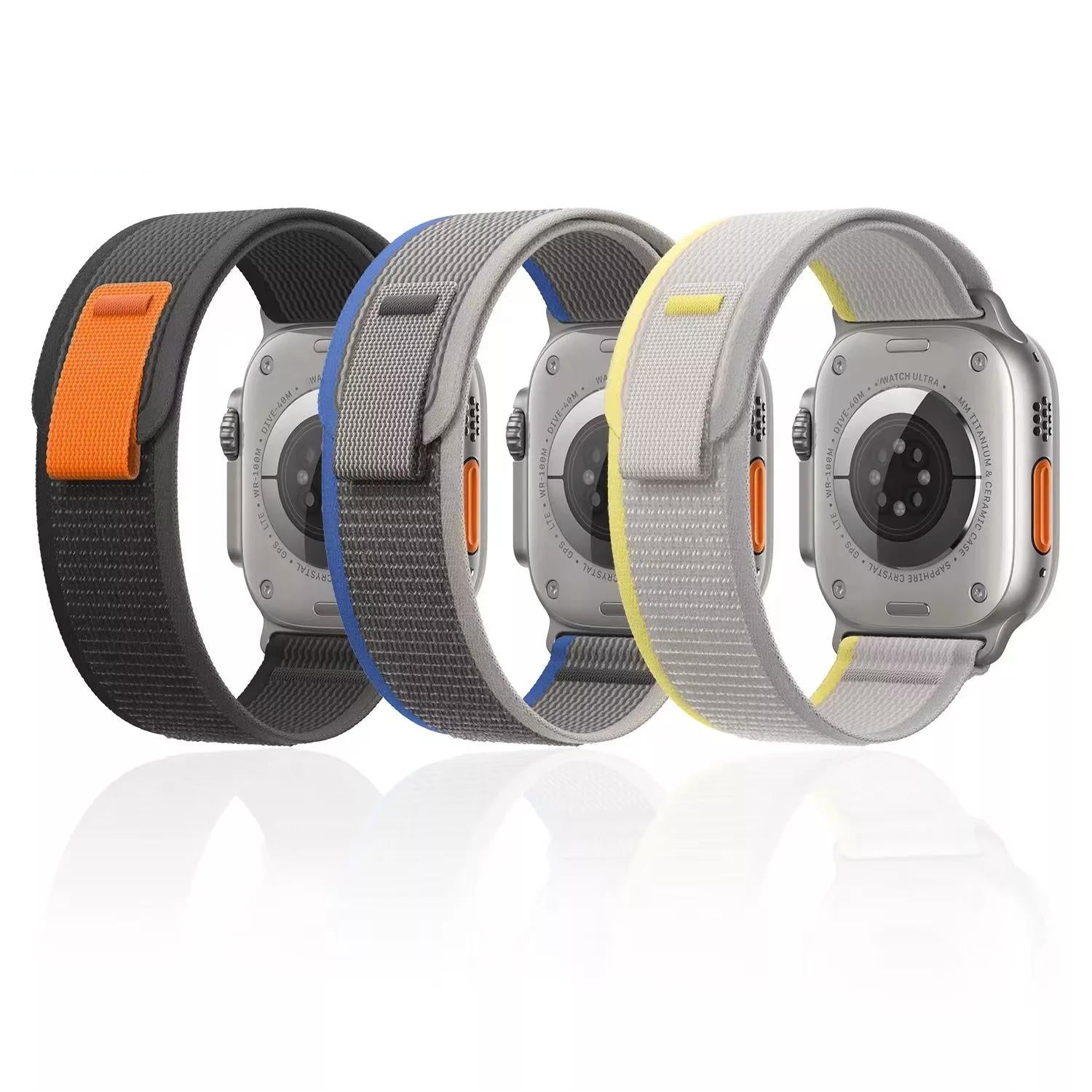 Apple Watch Trail Loop
The Trail Loop is a remarkable accessory designed for those who value comfort and flexibility. Crafted from a durable nylon weave, this thin and lightweight strap offers a soft touch against your skin, ensuring a comfortable fit throughout the day.
With its increased elasticity, the Trail Loop effortlessly adapts to your wrist, providing a secure yet flexible feel. No more worries about a rigid or constricting strap hindering your activities. Move freely and embrace every adventure with ease.
Adjusting the strap has never been easier. The Trail Loop features an infinitely adjustable design, allowing you to find the perfect fit with a simple pull tab. Make quick adjustments on the go, ensuring a snug and secure fit at all times.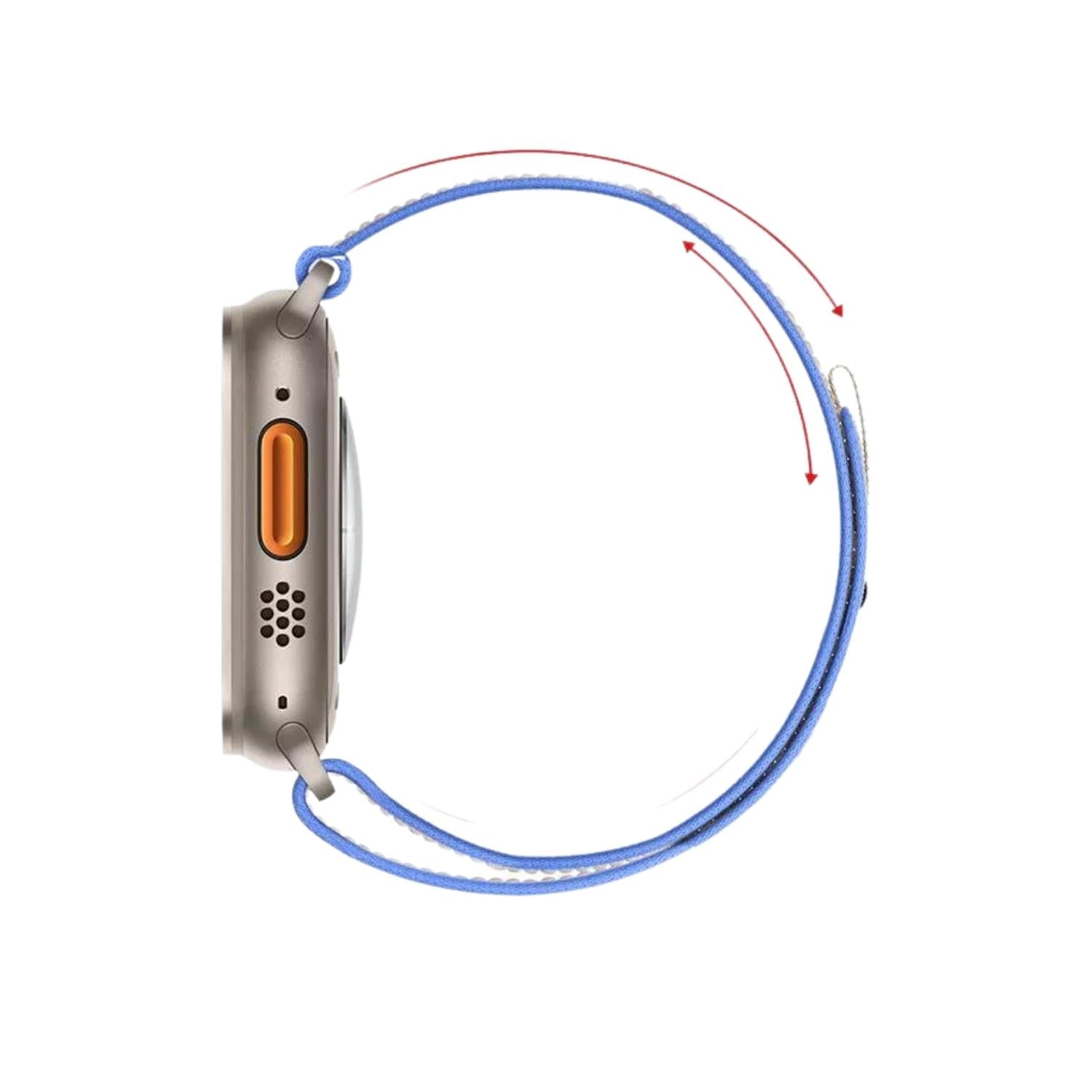 Easy to adjust
The button-free design allows to take it off and wear it anytime. While others' bands are easily distorted,
They come in both monochrome and multicolor bands, striped, jagged and checkboard patterns. Breathable and ultra-comfortable.